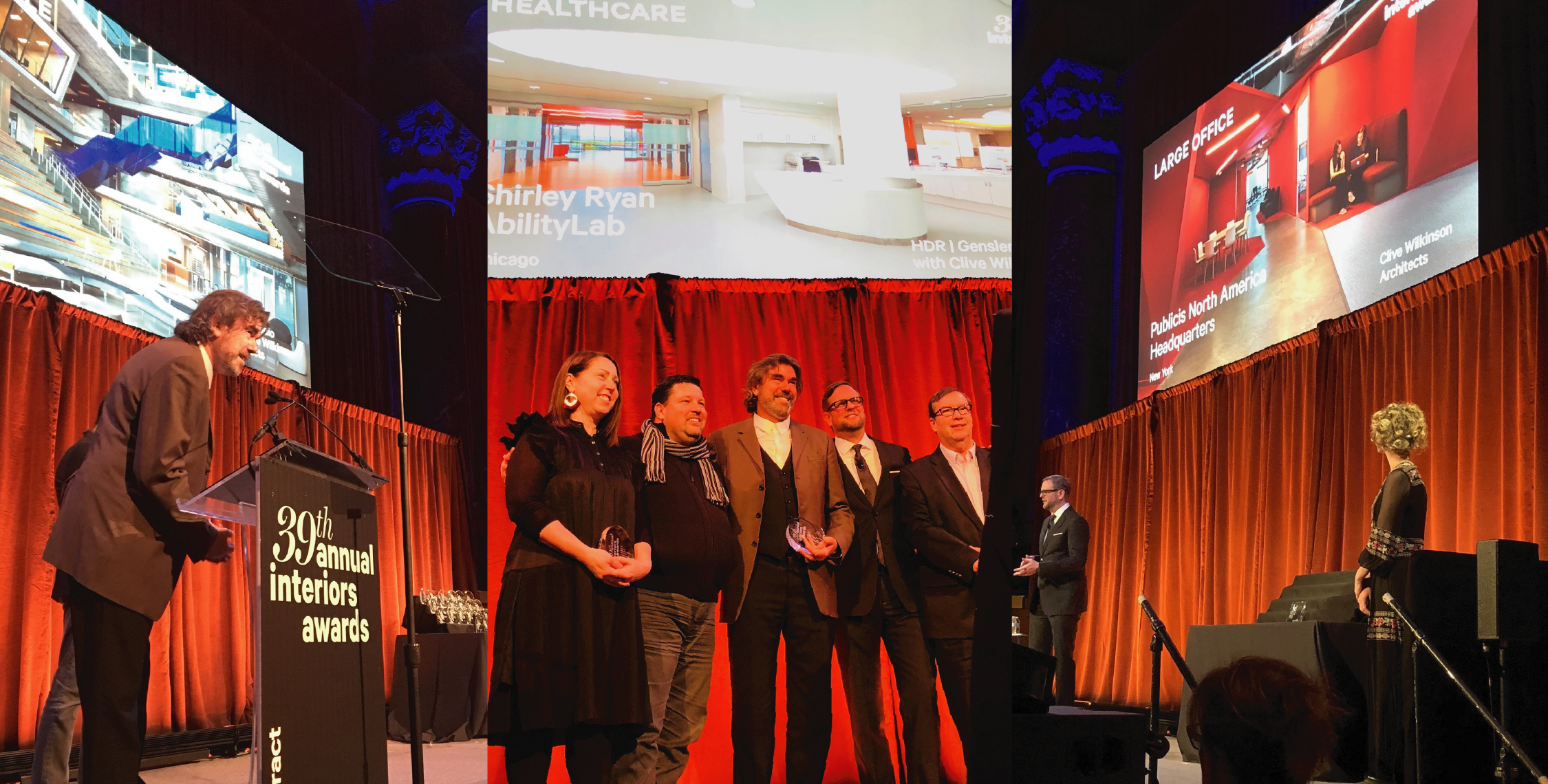 10 Feb

CWa Wins Big at 2018 Contract Design Interiors Awards

Clive Wilkinson Architects is excited to announce that our office swept 3 out of 15 awards categories at the 39th Annual Interiors Awards. The following CWa projects were honored in New York on Friday, January 26th:

Healthcare: Shirley Ryan AbilityLab by HDR|Gensler in association with Clive Wilkinson Architects
Office–Large: Publicis North America Headquarters by Clive Wilkinson Architects
Sustainable: Intuit Marine Way Building by WRNS Studio and Clive Wilkinson Architects

See the full list of winners here. Congratulations to everyone who worked on these amazing projects!