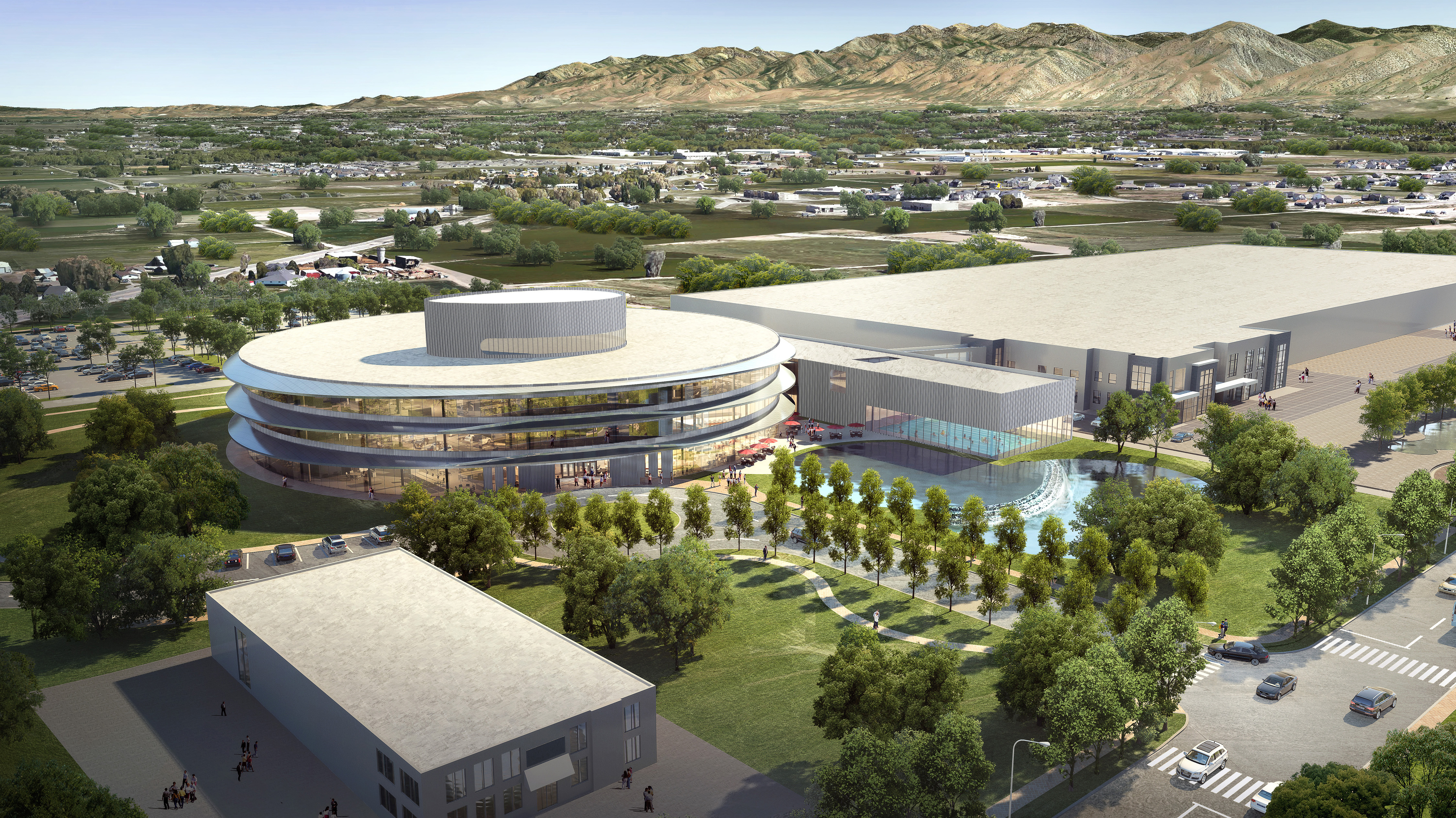 21 May

New Project Announcement: Malouf Headquarters

Clive Wilkinson Architects is excited to announce the launch of our new ground-up building project for high-quality bedding brand, Malouf, in Logan, Utah.

Malouf is an exceptional company, partly for being a new and highly successful bedding company and partly for being incredibly focused on social responsibility and their employees' aspirations. The 210,000-square-foot building is as much about a work environment as it is about a total lifestyle concept, which is expressed in the design. The primary workspace is a circular form providing a 360-degree visual connection to the dramatic mountain landscape of Cache Valley. The rectangular bar building contains generous amenities spaces, including athletic courts, a fitness center, and a swimming pool. Both structures are connected to the existing warehouse building with an enclosed bridge.

An exterior undulating metal sunshade animates the façade and is also integral to building's performance. The angle of the shade structure changes based on its solar orientation, as it is optimized to block solar heat gain and glare while preserving views during the hottest times of the year. The canopy structure levels out to the north and south to form decks that can be accessed from the workplace. These spaces may be used for impromptu meetings and provide employees with a strong sense of connection to the outdoors. Construction is targeted to commence in early 2019. The project team includes our Executive Architect GSBS Architects and Contractor Big-D Construction, both located in Salt Lake City.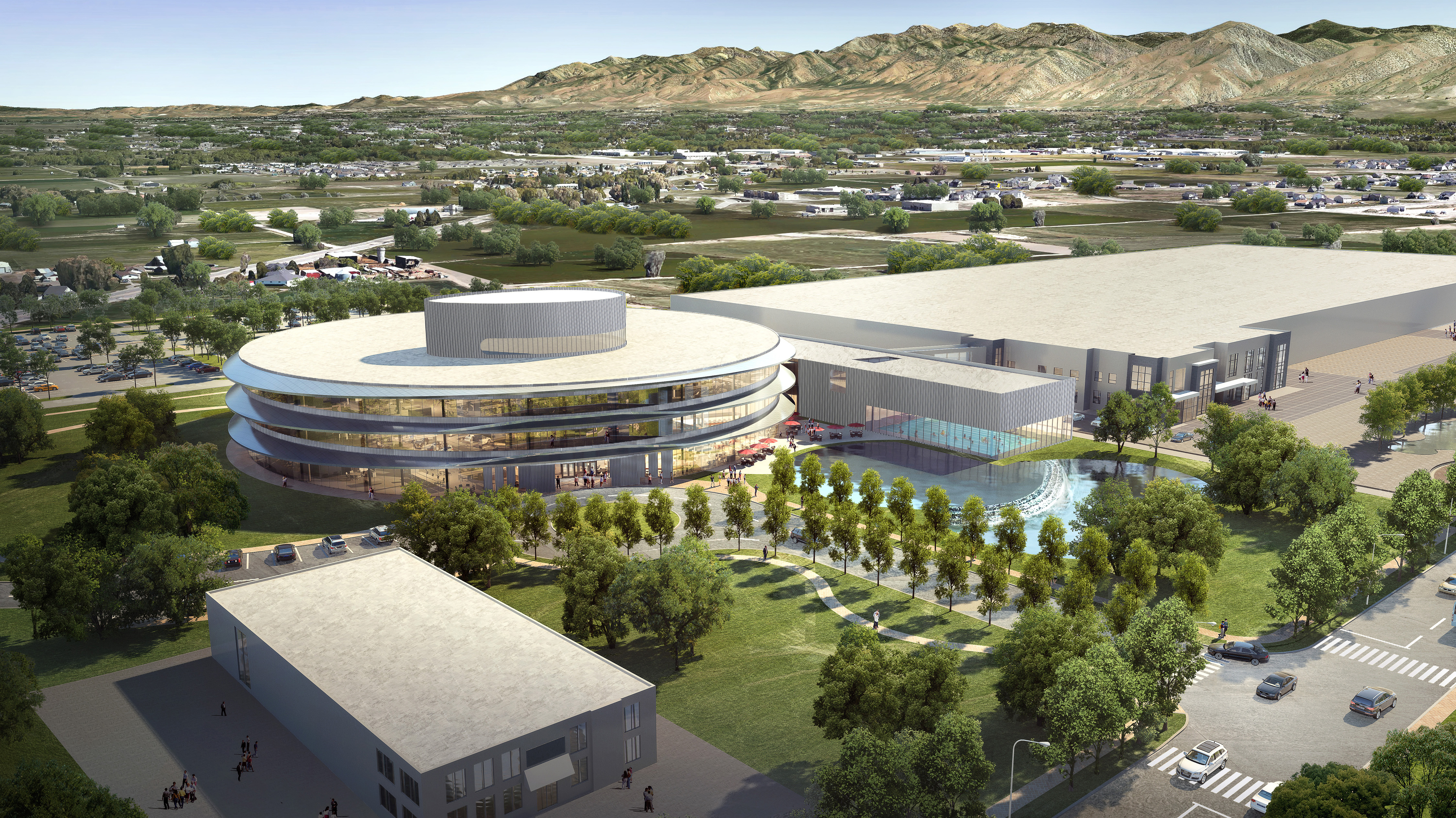 Aerial View



Ground Level View