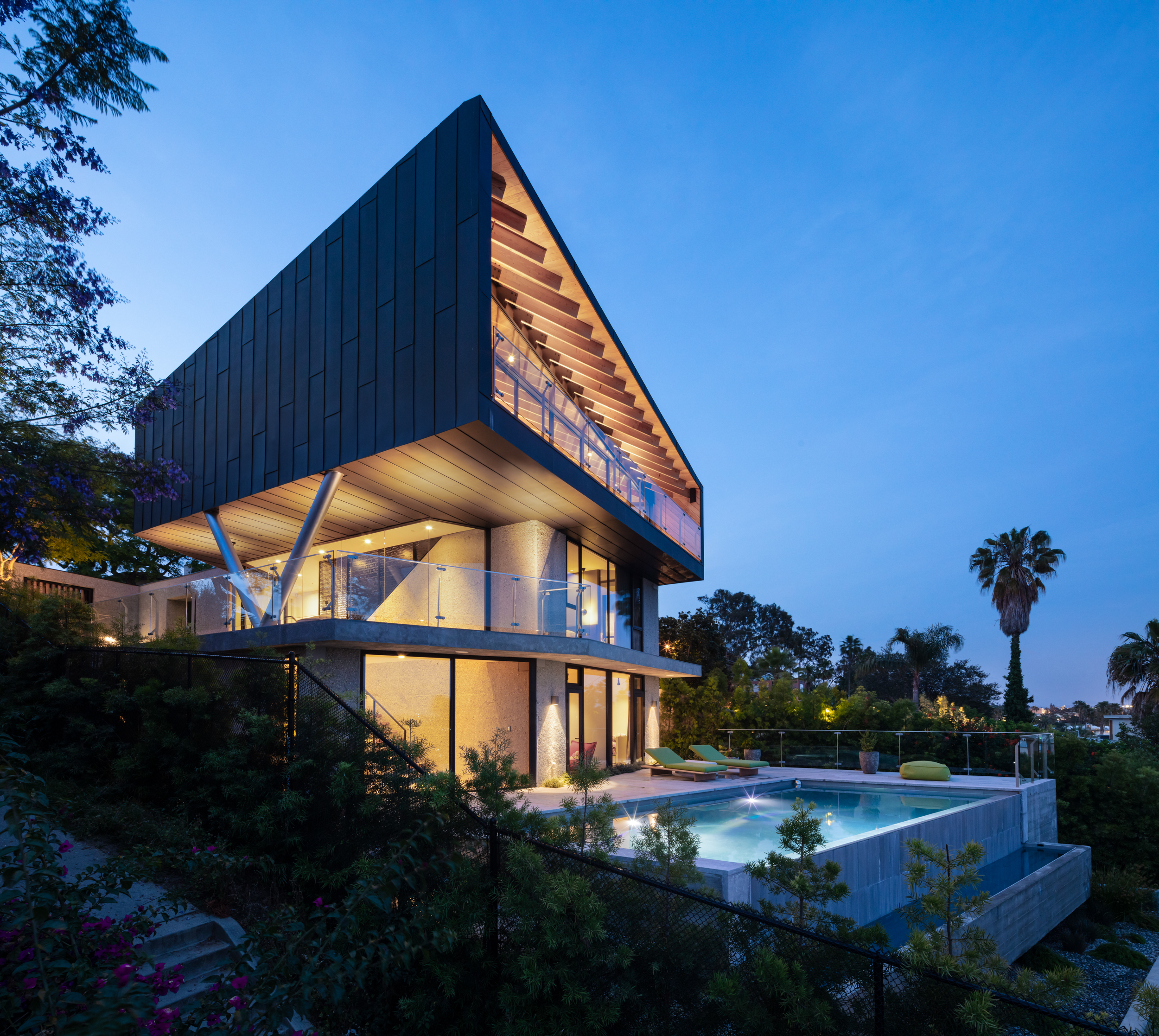 03 Oct

Tour our West Los Angeles Residence with AIA LA

We're happy to announce a tour of our West Los Angeles Residence is on the AIA Fall Arch Tour Fest schedule! Sign up today and join us on Sunday, October 29, as Clive guides a tour of the home he built for his own family.

The West Los Angeles Residence is the second house by Clive Wilkinson, FAIA. It was covered by Dwell magazine and featured on the cover of the November/December 2019 issue. That same year it won the Best of Year residential category in Interior Design magazine's awards. It is also featured on the cover of the recent "Architects at Home" book edited by John V. Mutlow.

The house is assembled on a tight urban hillside lot in the Palms Mar Vista neighborhood. A public staircase forms one side of the property and influenced the open west side where a breezeway connects visitors to the expansive views over the LA Westside.

The home accommodates a 5 person family with five bedrooms and 5 bathrooms over three levels, with an infinity pool on the lowest level, and a naturalistic garden below that.  The top floor is the main living level with exposed wood structure framing the space and a 35 ft long balcony facing the southern views. A wood framed library hovers over the street side with angled windows.