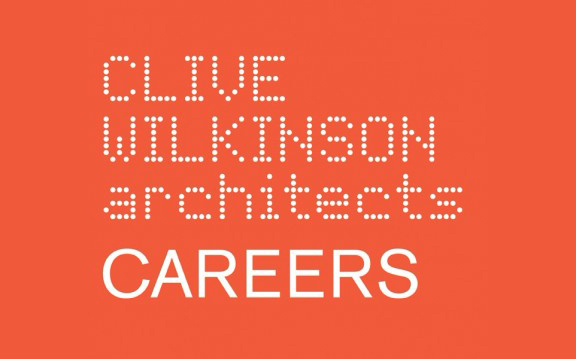 08 Nov

Current Career Opportunities


Clive Wilkinson Architects is seeking to interview candidates for the following positions:

Project Architect/Manager (5-10 years of relevant experience in architecture and/or interior design)
Senior Architect/Project Manager (10+ years of relevant experience in architecture and/or interior design)

Requirements  include previous experience in corporate and/or institutional work. Applicants must have experience managing teams of people working on projects through all phases, especially construction administration. Senior applicants must be willing to mentor junior designers and architects. Proficiency in CAD/BIM programs is required. You must be a knowledgable Revit user and be well-versed in AutoCAD and other CAD or design programs (we also use Newforma, Photoshop and Illustrator).Your experience should ideally include 3-D drawings and/or sketches for the communication of design ideas. Knowledge of interior planning, furniture systems and construction on both small and large-scale projects required.

We have a great community of architects and designers and excellent working conditions: we built our own spacious office building in the heart of Los Angeles, in Culver City. We are currently working on projects in North American cities such as Austin, Chicago, Los Angeles, New York City, Silicon Valley and Seattle, varying in size from 15,000 SF to 950,000 SF, and from $2.5M to $250M in construction value.

With an international reputation in workplace design and strategy, our firm is now moving into other design spheres, including master planning, ground-up construction, educational facilities, residential, hospitality and other typologies. What distinguishes our work is the integration of design with strategic research and innovation. We are thinking architects who aspire to excellence in all aspects of our work.

To be considered for this position, you must have U.S. citizenship or authorization to work in the United States. Qualified applications must have a Bachelor's or Master's degree in Architecture. Architectural license required and LEED accreditation preferred. This position is available immediately. Salary will be commensurate with abilities and experience.

Please apply via email at careers@clivewilkinson.com with your cover letter, portfolio, and resume. Include the position you are applying for in the subject line.