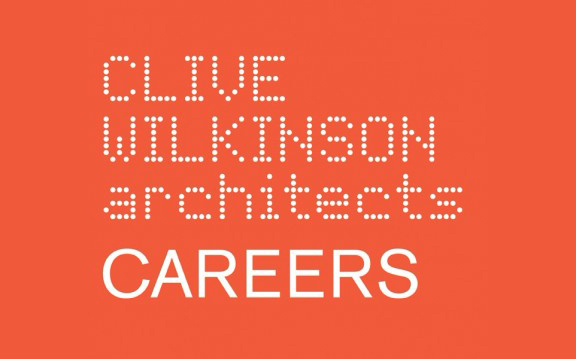 24 Sep

Current Career Opportunities


Clive Wilkinson Architects is seeking to interview candidates for the following positions:

Intermediate Architect/Designer (3+ years of relevant experience in architecture or interior design)
Project Architect/Manager (5-10 years of relevant experience in architecture or interior design)
Senior Architect/Project Manager (10+ years of relevant experience in architecture or interior design)

Requirements include previous experience in corporate and/or institutional work. Proficiency in CAD/BIM programs is required. You must have knowledge of AutoCAD, Revit, and other CAD or design programs. We also use Illustrator, Photoshop, and Newforma.

Senior applicants must have experience managing a project team from concept design through construction administration phases. Intermediate applicants should have experience in 3-D presentation drawings (digital or hand sketches) for the communication of design ideas. Knowledge of construction, furniture systems, and interior planning on both small and large-scale projects is advantageous.

We are a highly collaborative, design-focused practice looking to expand our team in our spacious Culver City studio. With an international reputation in workplace design and strategy, our firm is moving into other design spheres. This includes educational facilities, ground-up new construction, and master planning, as well as hospitality, residential, and other challenging typologies. What constantly distinguishes our work is the integration of design with strategic research and innovation. We are thinking architects who aspire to excel in all aspects of our work.

To be considered for any position, you must have US citizenship and/or authorization to work in the United States. Qualified applicants must have a Bachelors or Masters Degree in Architecture. Architectural license and LEED credentials are preferred. These positions are available immediately. Salary will be commensurate with abilities and relevant experience.

Please apply via email at careers@clivewilkinson.com with your cover letter, portfolio, and resume. Include the position you are applying for in the subject line.