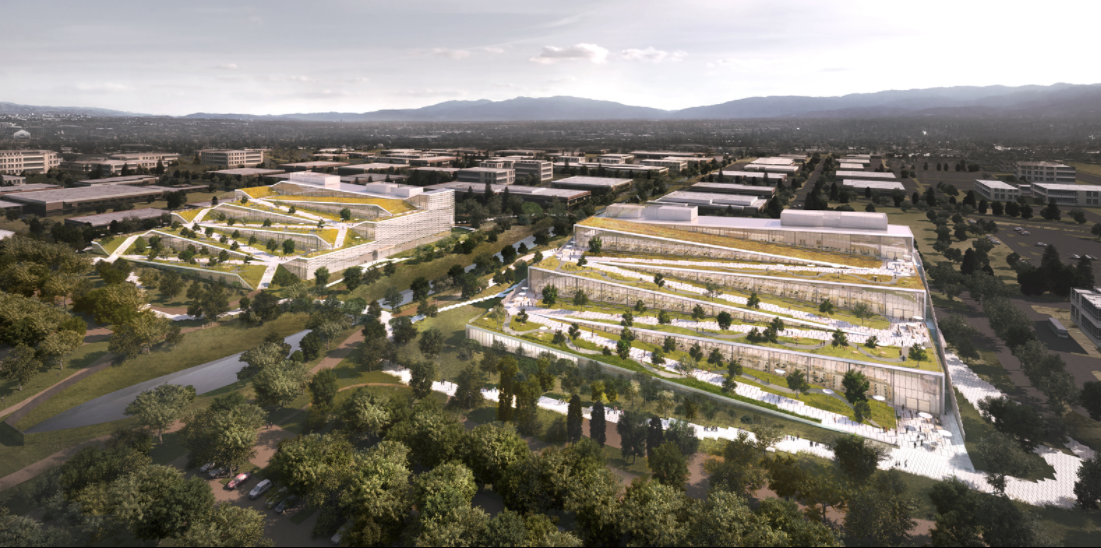 08 Jan

Google Collaboration with Bjarke Ingels Group on ArchDaily

Looks like the cat is out of the bag! We are happy to announce that our studio is providing interior architecture services for the new Bjarke Ingels Group (BIG) building design for Google's Sunnyvale campus. Landscape design is being provided by OLIN with design/build construction services by Devcon.

The 1M SF complex, comprised of two terracing buildings, is just a few miles away from the original Googleplex, which we designed back in 2005. "The design concept centers on fostering activity and maximizing accessible space, including on its ramped roof where Google workers will be able to walk, bike or rollerblade between levels. The development is also aiming for high standards of environmental sustainability, including a LEED Gold rating, an integrated public transportation system, and a native, low-water landscaping plan." Read more about the exciting development here.