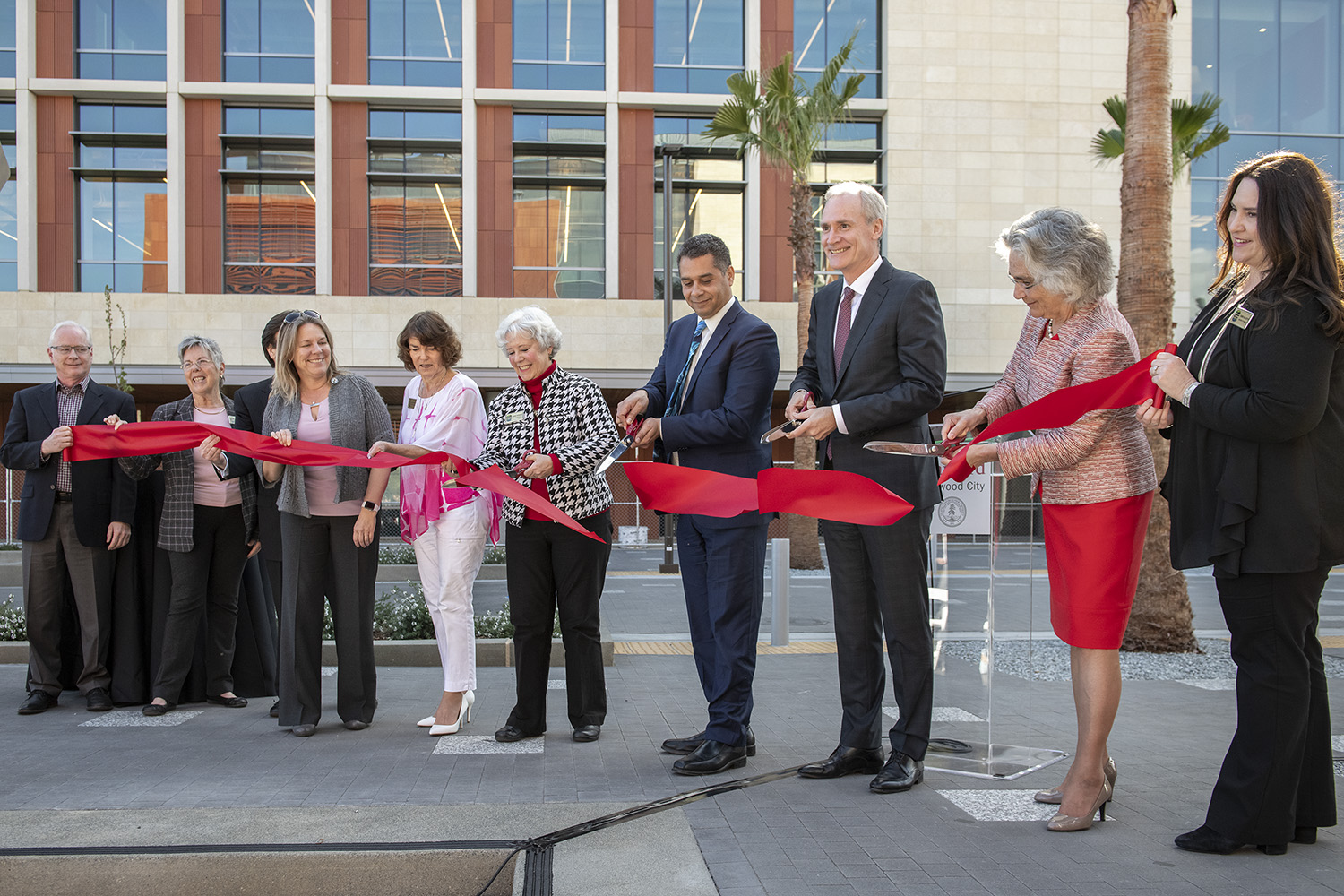 22 Mar

Celebrating the Grand Opening of Stanford Redwood City!

We are excited to announce the grand opening of Stanford Redwood City (SRWC), marking the completion of the first phase of a new 35-acre development that will be home to approximately 2,700 staff members from 10 organizational units and over 70 departments. The SRWC is the university's first significant location beyond the main campus and features four office buildings totaling over 500,000 square feet, a full-service café and outdoor promenade, and an employee recreation and wellness center. Clive Wilkinson Architects was engaged in 2016 to design the workplace interiors, which included an intensive six-month programming period.

From the project's inception, the Design Team was inspired by the incredible creative potential for this new campus to reflect Stanford's innovative spirit and strong historic identity while simultaneously fostering collaborative and flexible working. Consolidating groups previously scattered across various locations on and off of the main campus, the SRWC is a state-of-the-art workplace that supports the university's mission and culture of discovery, learning and contributing to a better world. Our President and Design Director, Clive Wilkinson, Associate and Project Manager, Danielle Shaffner, and Associate and Project Coordinator, Ben Kalenik were in attendance at yesterday's ribbon-cutting ceremony.