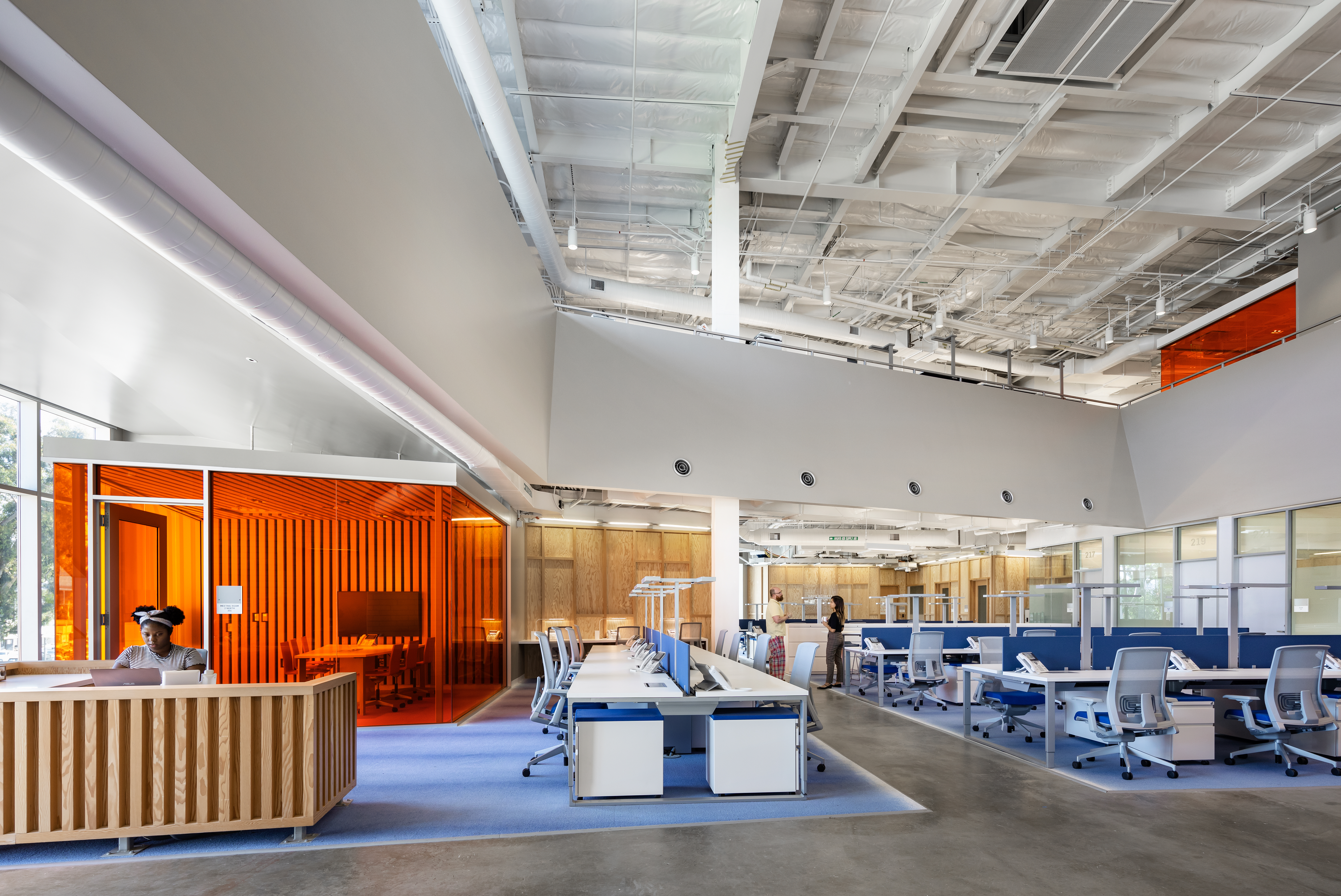 04 Apr

KCRW Media Center Featured on Variety!

The KCRW Media Center, part of the new Santa Monica College Center for Media and Design campus, was recently featured on Variety!

The new 34,000-square-foot Media Center marks the first time KCRW will have a standalone building in its 35-year history. The radio station licensed to the school previously occupied 12,800 square feet across five separate locations, much of which was subterranean. Today, an outdoor stage, indoor viewing gallery and a large 1,400-square-foot Performance Studio allow the community greater opportunities to engage closely with the beloved station through daily, in-studio events. With 26 studios for news, music and culture, the Media Center enables KCRW to dramatically increase its production capacity.

Check out the full feature here.