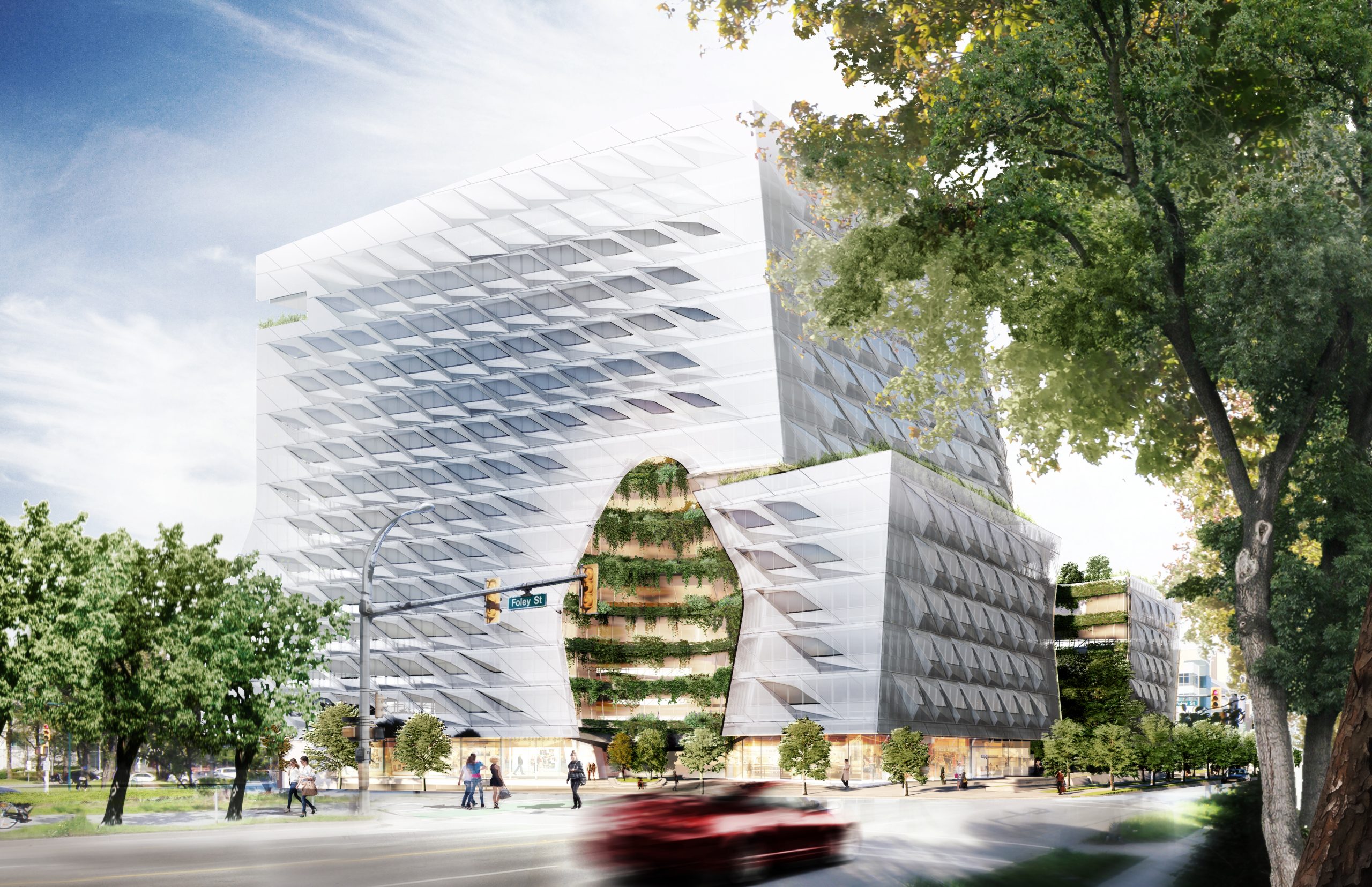 18 Mar

lululemon Store Support Centre Featured on The Architect's Newspaper

Thank you, The Architect's Newspaper, for featuring the lululemon Store Support Centre. In collaboration with Morphosis (Design Architect) and Francl Architecture (Local Architect), Clive Wilkinson Architects is providing interior design and workplace strategy services for the new corporate home of the healthy lifestyle-inspired athletic apparel retailer in Vancouver, British Columbia. The new 13-story building, also known as the Store Support Centre, will serve as the main office for lululemon's global brand.

From the article:
"The 13-story center is intended to be intimately connected to the surrounding environment. Both interior and exterior spaces will emphasize a focus on community collaboration and innovation. The building's exterior façade will feature a high-performance brise-soleil system to limit solar heat gain, which will ultimately reduce energy consumption, modulate the interior climate, and open up views of the center's scenic surroundings. Interior floors, designed in collaboration with L.A.-based architecture and interior design firm Clive Wilkinson Architects and Vancouver's Francl Architecture, will be centered around a central atrium carved out of the massing to deliver light deep into the building. The atrium will also serve as a social hub, with stairs wrapping around it that connect to each floor, and a gathering space for employees. The Store Support Centre will also include a public plaza at the ground level to help integrate it into the larger community, along with retail space and public art along the Great Northern Way."

You can check out the full story on The Architect's Newspaper here and Morphosis' press release here.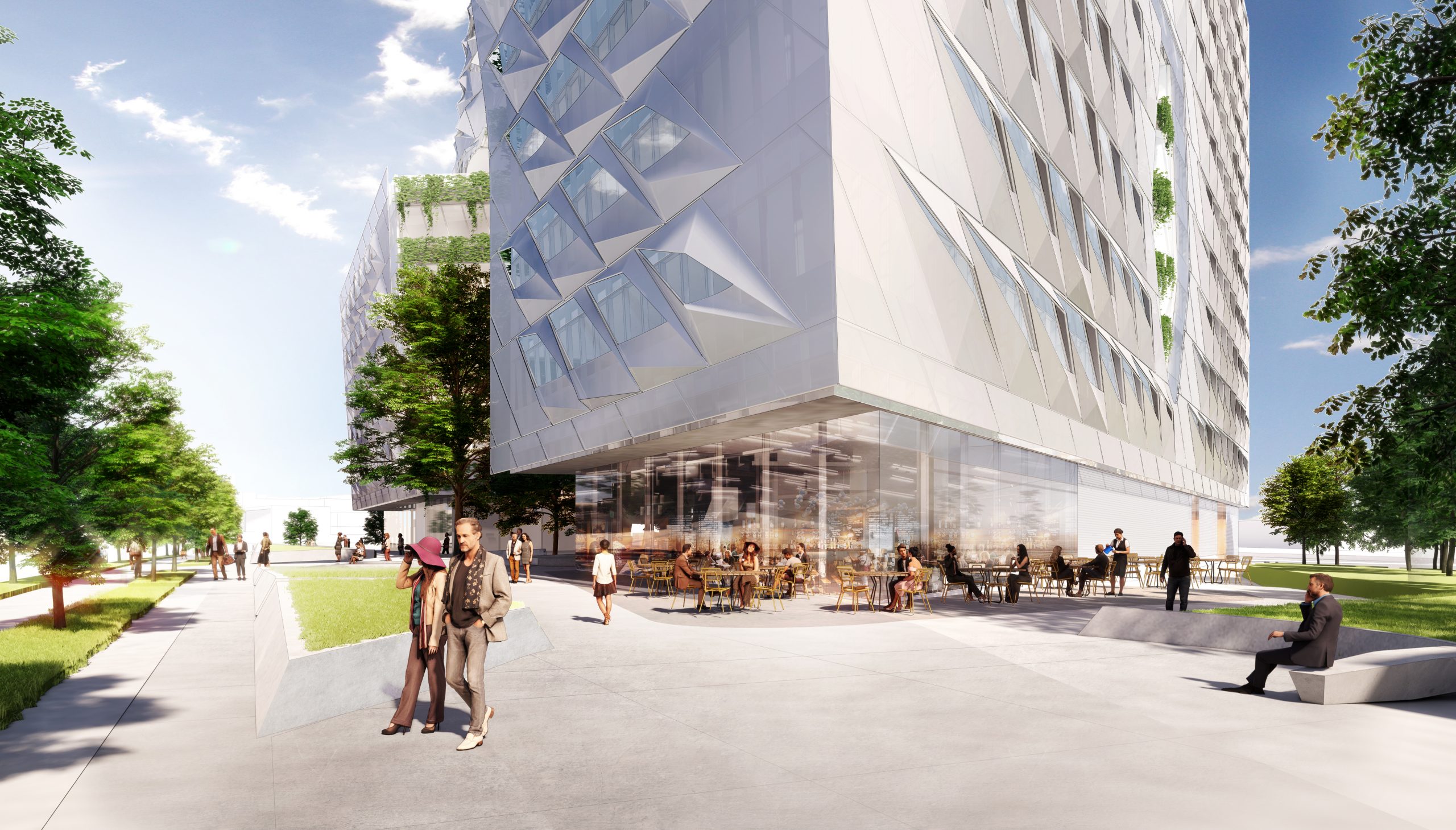 Rendering: Morphosis