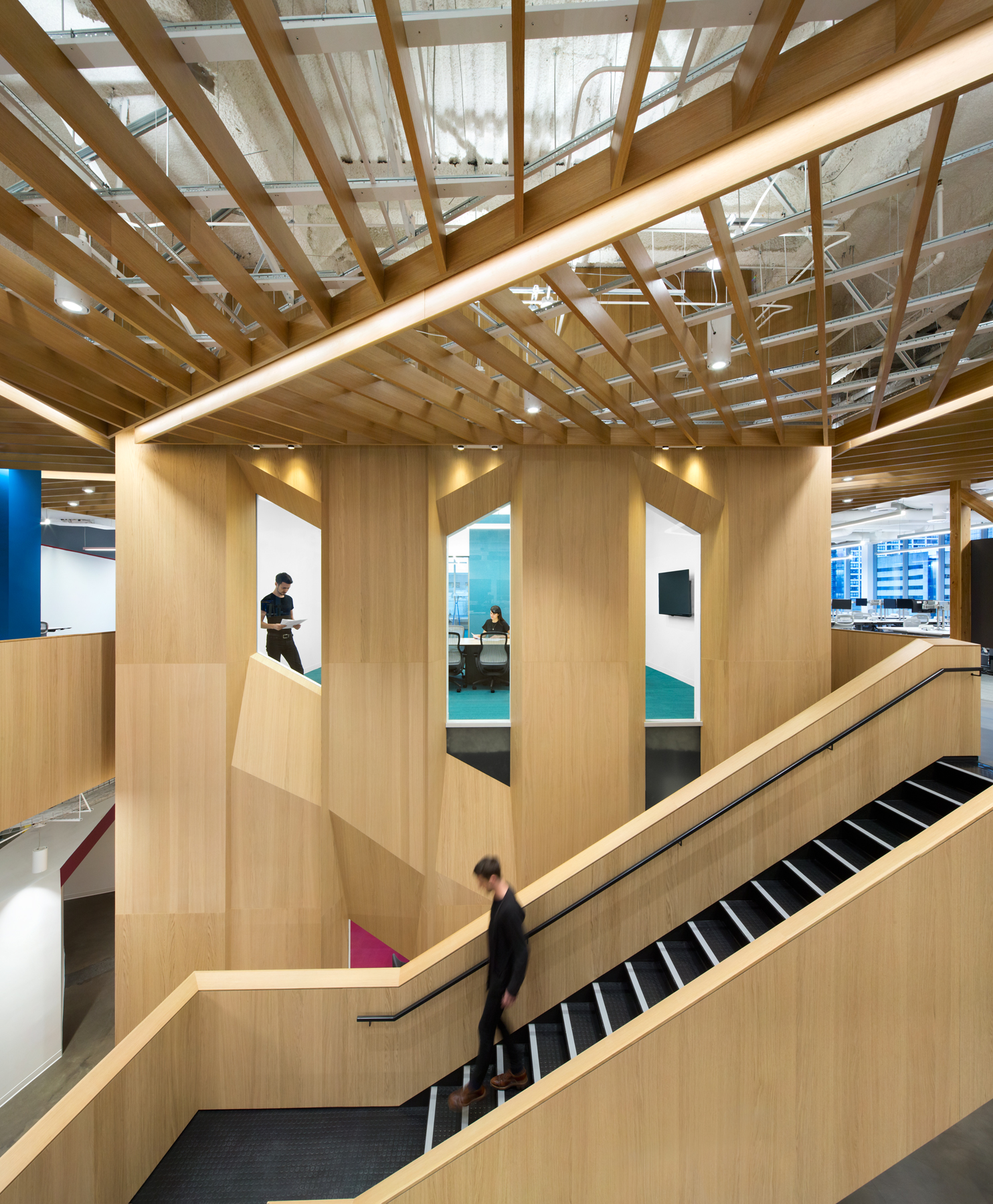 24 Sep

Microsoft Canada Excellence Centre Shortlisted at Blueprint Awards

We are thrilled to announce that the Microsoft Canada Excellence Centre in Vancouver, BC has been shortlisted by the judges in the Best Interior Project (Work) category at this year's Blueprint Awards.

An expanding workforce caused the world-renowned tech giant to reposition and expand their Vancouver offices into a newly renovated structure in the heart of downtown Vancouver. This new office houses two gaming companies and a software developer business unit, but was designed for future adaptability as their business model transforms. Our design team drew upon the distinct forested natural setting of Canada's Lower Mainland to inform the architecture. The airy, branch-like ceiling structures and the more grounded, boulder-like enclosures are references to the canopies and roots of the local native tree species.

See all of the shortlisted projects and read about the awards here. Winners will be announced in London on October 20th, 2016.