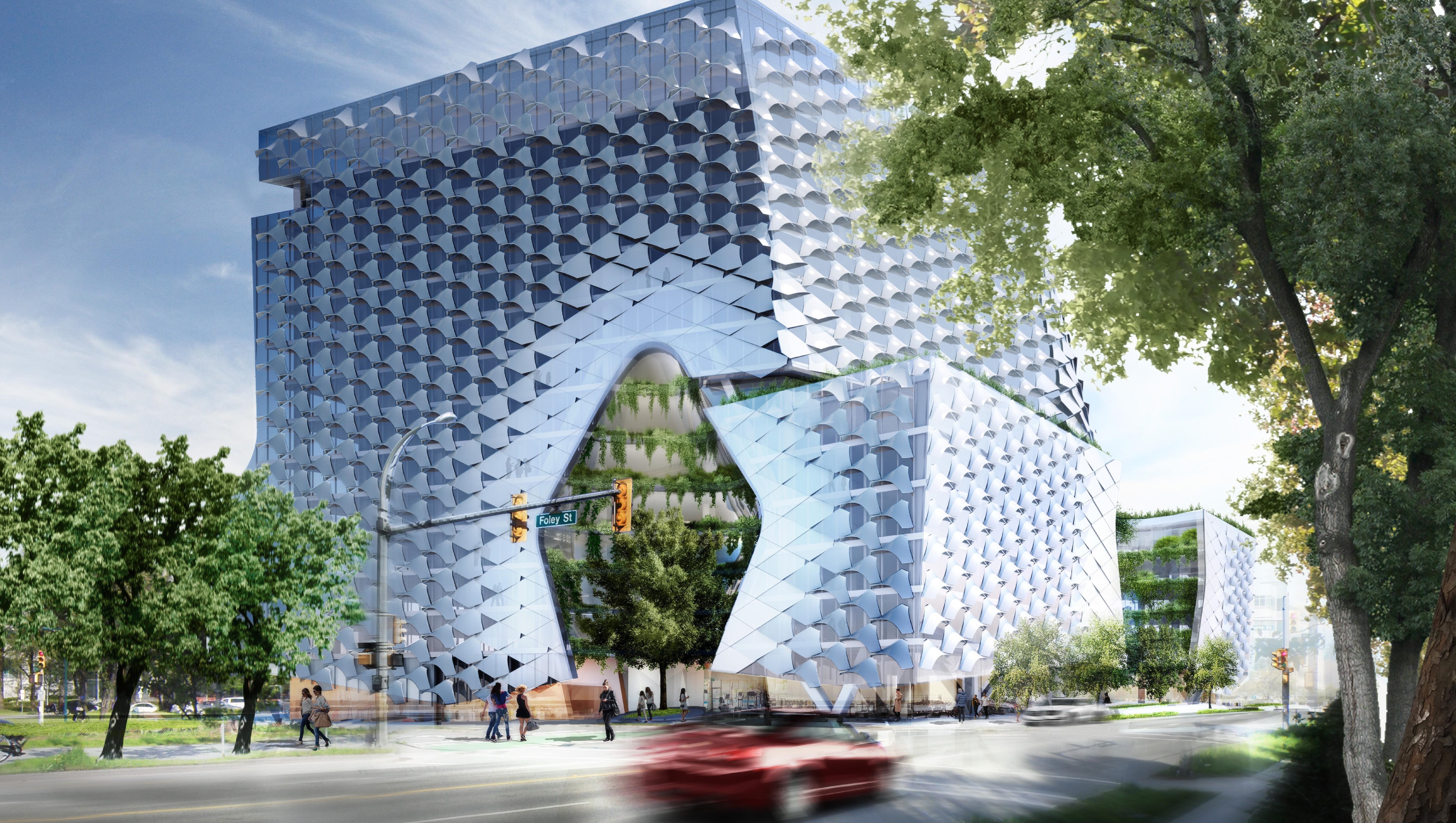 18 Sep

New Project Announcement: lululemon Store Support Centre

Clive Wilkinson Architects is excited to announce our design collaboration with Morphosis for Canadian athleisure apparel retailer lululemon's new Store Support Centre (SSC) in Vancouver. The 13-story building will replace the company's existing headquarters and consolidate three of its satellite offices. The four offices are currently home to around 2,000 employees, but lululemon expects that number to reach 4,000 by 2032.

The SSC, sculpted to respond to site constraints and maximize views of the surrounding landscape, will include a central atrium and carved-out areas on its sides that feature greenery and create public spaces. If approved by the city, the building will include retail and café/restaurant spaces on the ground level to help create a lively and vibrant public realm along the cross street, Great Northern Way.

Morphosis (Culver City, CA) is the Design Architect for the project; Clive Wilkinson Architects (Culver City, CA) is the Interior Architect; Francl Architecture (Vancouver, BC) is the Local Architect; and PFS Studio (Vancouver, BC) is the Landscape Architect.

For more project information, check out this Vancouver Courier article.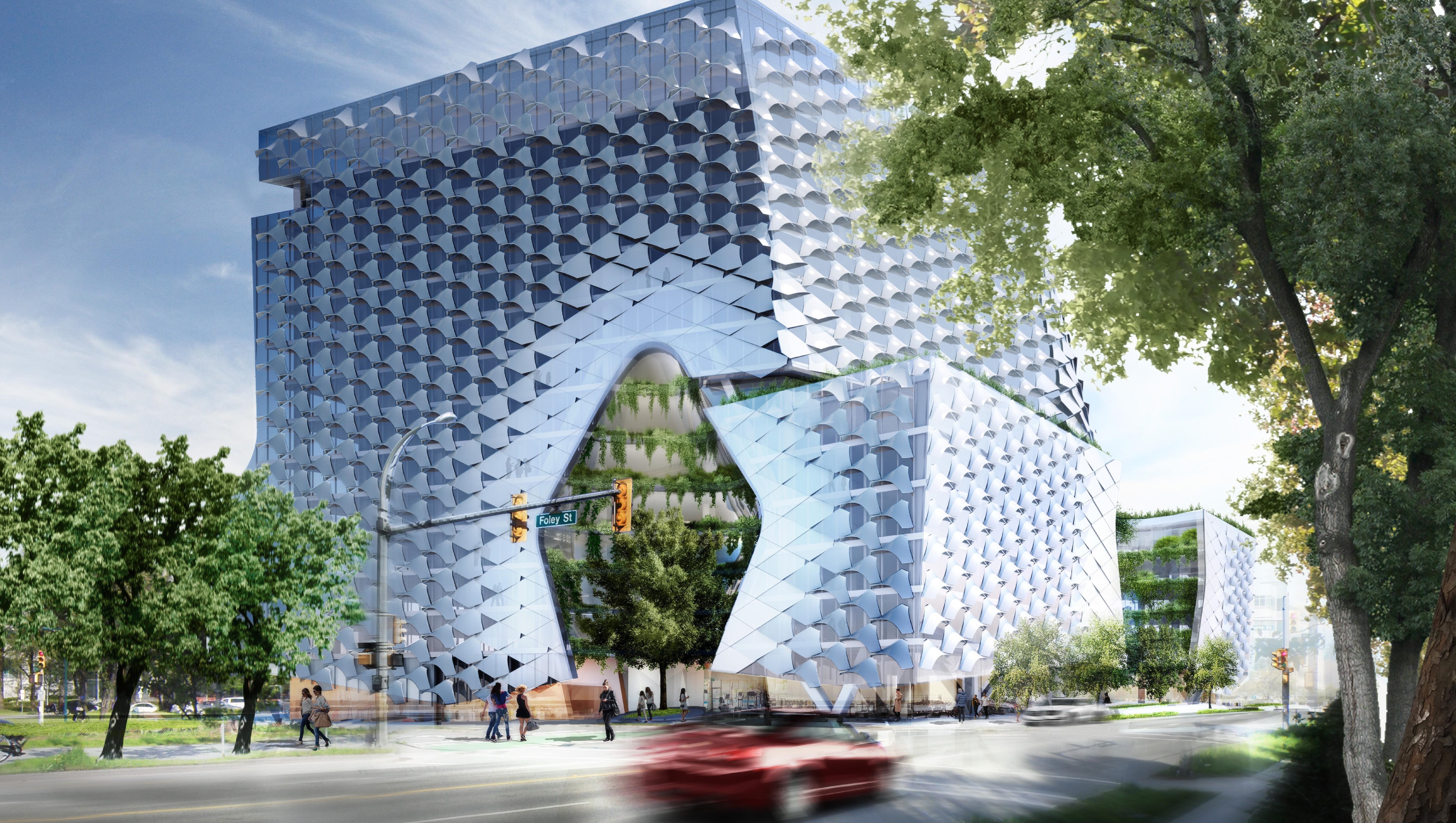 Rendering: Morphosis