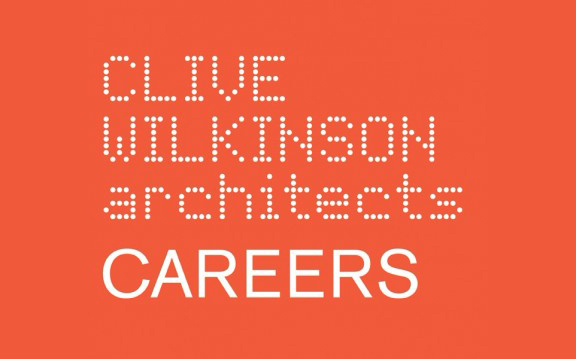 06 Feb

Now Hiring: Project Architect
Clive Wilkinson Architects is seeking a Project Architect with a minimum 5 years experience to work on a variety of Architecture and Interior projects. Candidates will be challenged in our dynamic team environment to devise and execute solutions for our Clients' design needs. Our projects range from collaborative workplace to community planning to translational medicine and research, all are prime opportunities for a talented designer to see their ideas come to fruition.
Candidates must have excellent skills in the following areas:
Ability to sketch, evolve and debate architectural concepts and ideas
Attention to detail
Strong written and verbal communications
Knowledge of Autocad and Revit
Familiarity with Adobe software will be a plus
Please apply via email at careers@clivewilkinson.com with cover letter, brief resume and portfolio samples adequate to represent your abilities. Attachments must be less than 5MB in size. In your cover letter, please go into a little detail and describe a particular challenge and the solution to that problem that you developed. Your competitive salary will be commensurate with abilities, position and relevant experience.