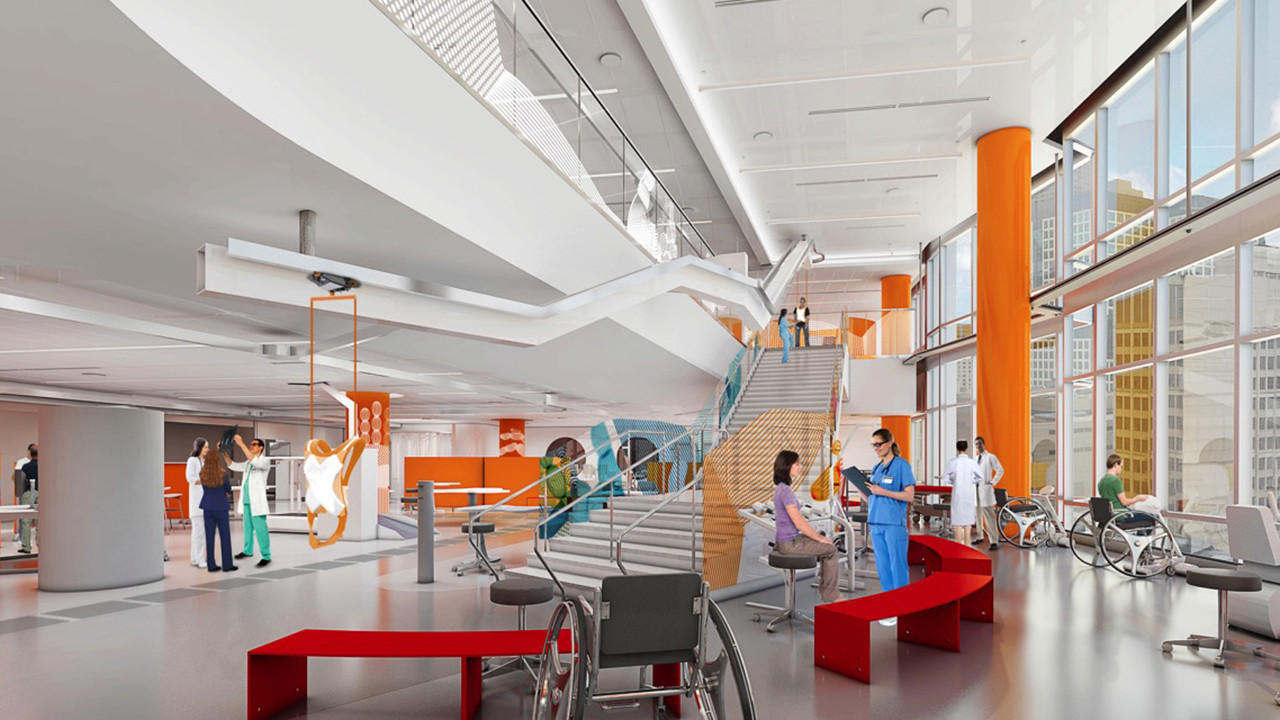 08 Jul

Shirley Ryan AbilityLab, Chicago

Our current project for the Rehabilitation Institute of Chicago has been published in the Chicago Tribune with the good news of a major bequest from its new benefactors, Pat and Shirley Ryan. The new facility, to be named the Shirley Ryan AbilityLab, is the vision of CEO Dr. Joanne Smith and aims to bring together scientists, researchers, physicians and clinical therapists in open laboratory spaces. This concept encourages deeper knowledge sharing between traditionally segregated disciplines, and shall drive innovation in translational research, medical product development and clinical care.

Clive Wilkinson Architects worked with the project team to shape the patient user experience throughout the hospital. We designed the five separate ability labs to address different functions and assists patients with very different challenges. They all have a unique story and a unique communication to their users. The challenge was to identify and elaborate those stories, and from there to extrapolate into the physical sphere. Ideas capable of supporting a culture of hope, optimism and achievement were prioritized.

Read the full Chicago Tribune story here.