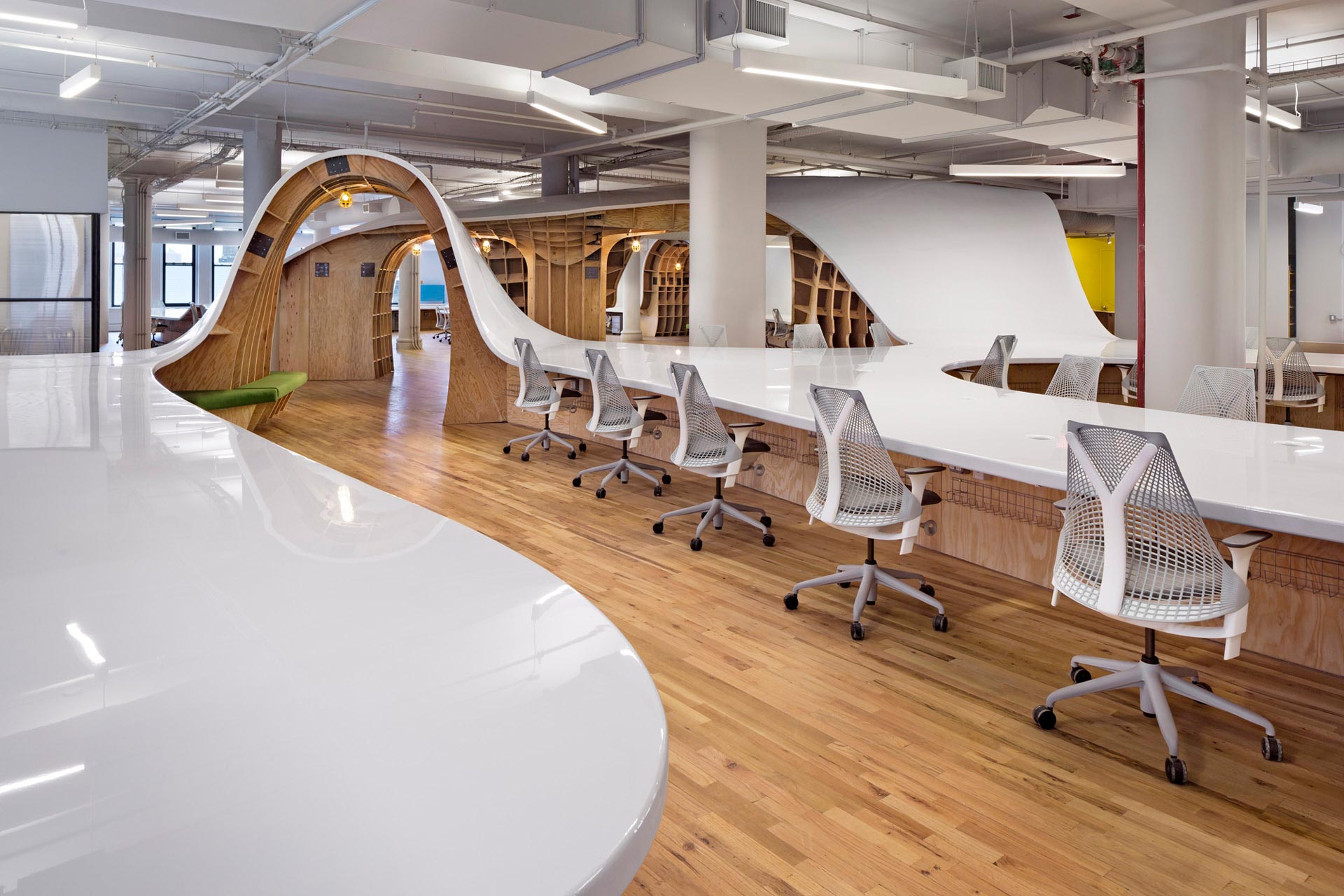 31 May

The Barbarian Group on the Cover of Interior Design

One of our most experimental projects, for internet ad agency The Barbarian Group, has been featured on the cover of Interior Design's May issue! After a challenging design and CNC production process of building the monolithic 1,100-foot desk, the Superdesk went viral earlier this year in The New York Times, the New Yorker, and global webzines (the project currently has nearly 20,000 views on our Behance page). Interior Design covers its superdeskness in a great color spread.

Read the article here!