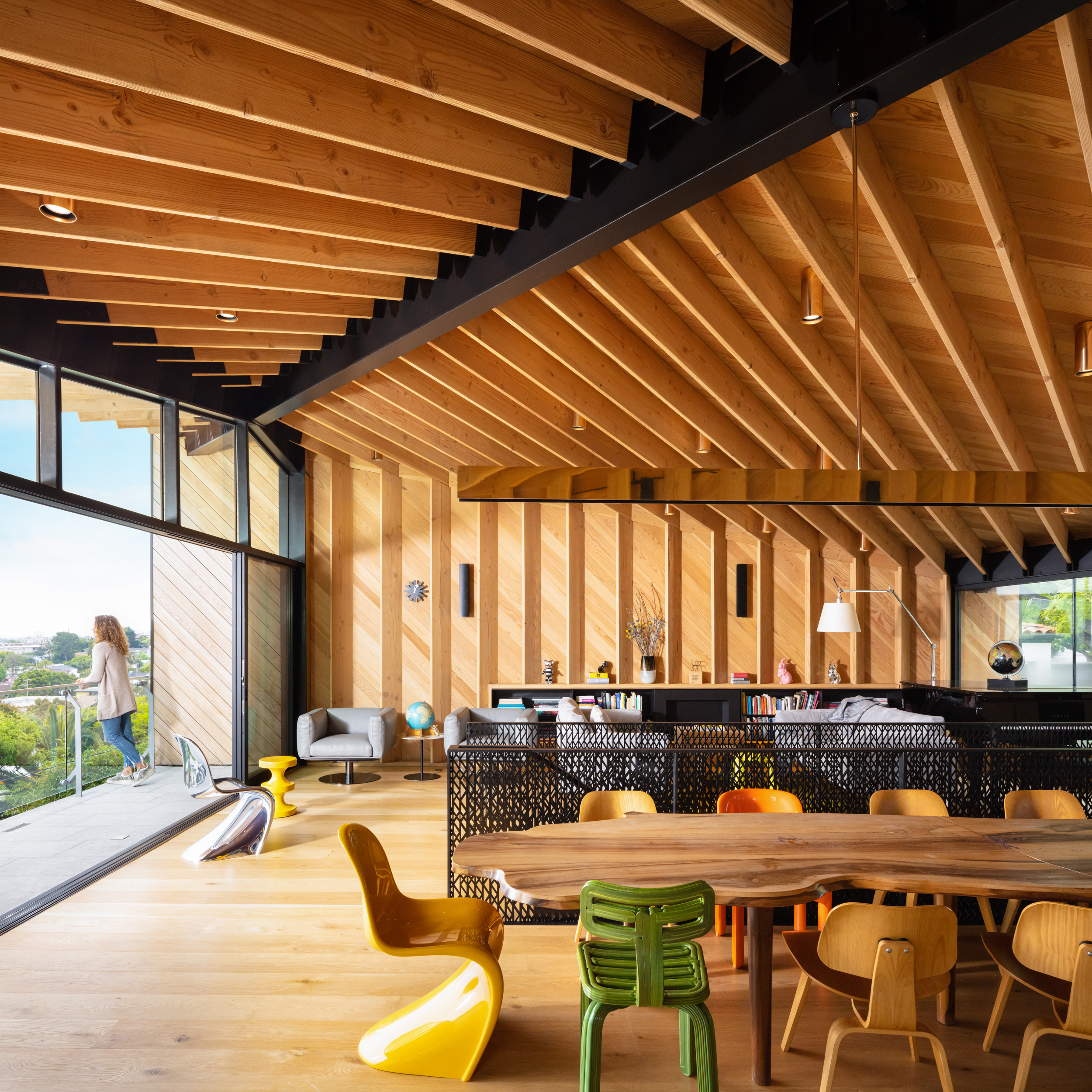 04 Mar

West Los Angeles Residence Featured on The Toronto Star

The West Los Angeles Residence, the custom three-story home of our Design Director Clive Wilkinson and his family, was recently featured on The Toronto Star. Clive on why the different floors use different materials:
"

I'm quite a fan of exposing wood in roof structures because it's really interesting to see how it all goes together – and that's a natural way for decoration. On the top level, I wanted to exaggerate this attic feeling which meant carrying the wood and the rafter lines down the walls. I wanted to make this space very different from the floors below which are more whitewalls and concrete and glass — this top floor is completely wrapped in wood.

"

For more, check out the full story here.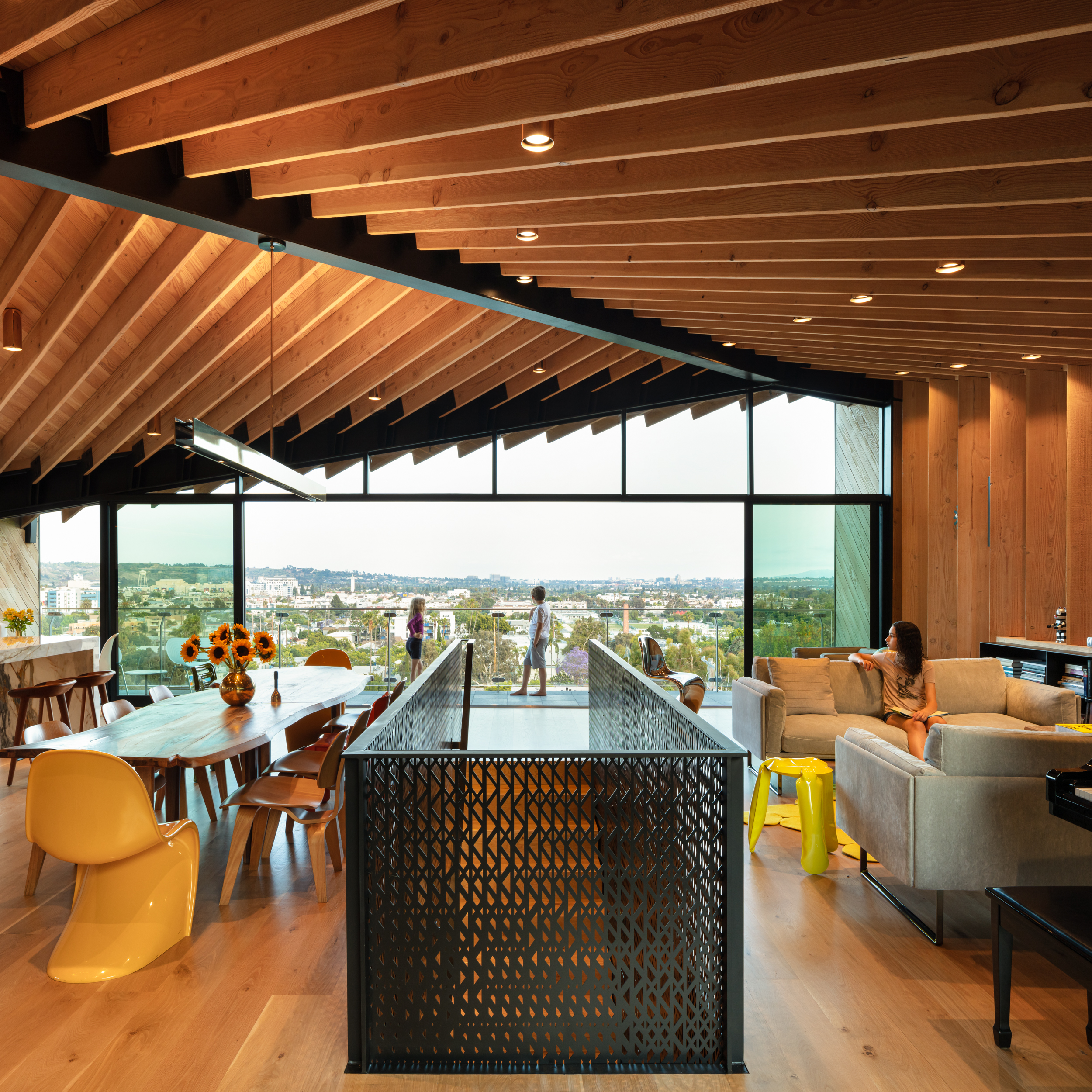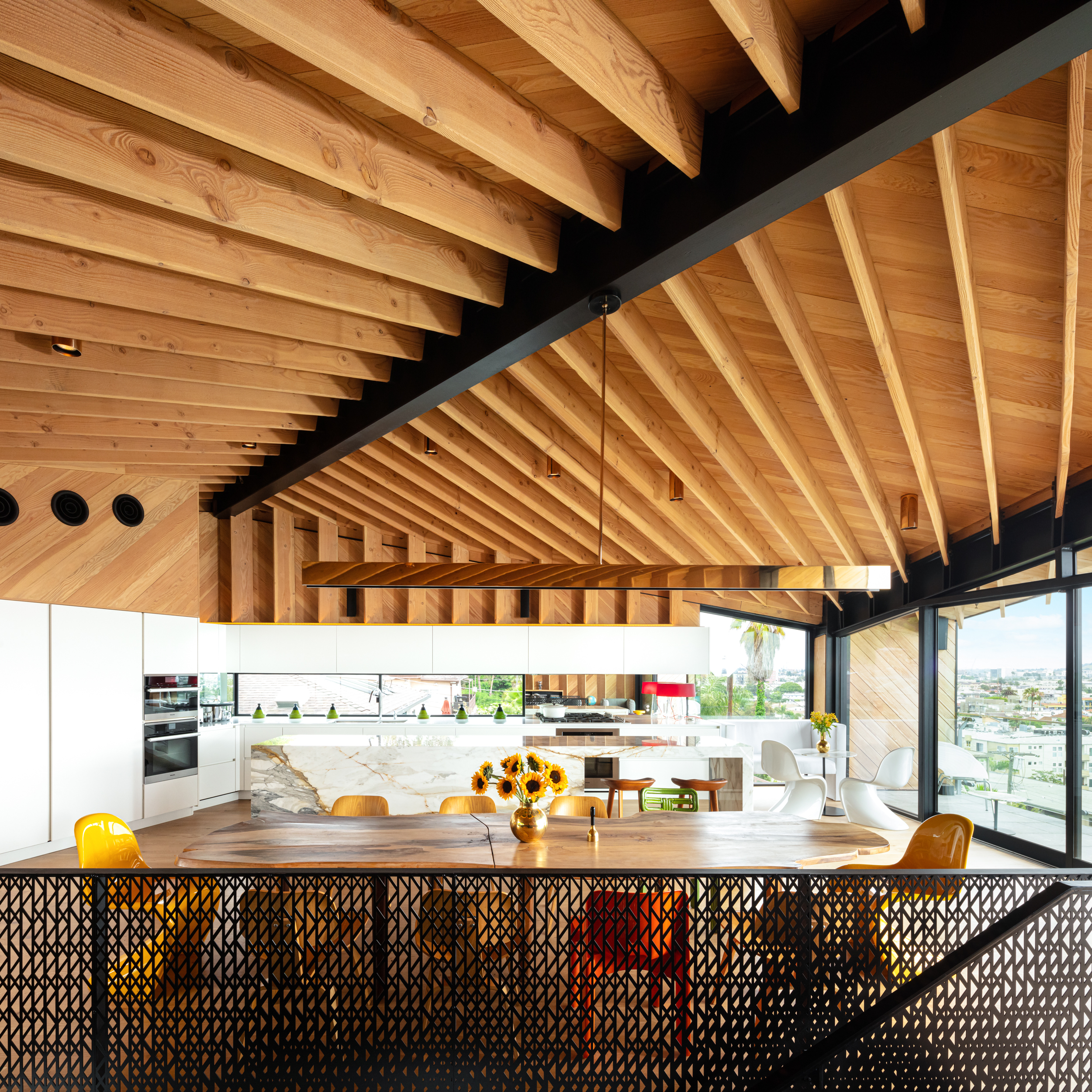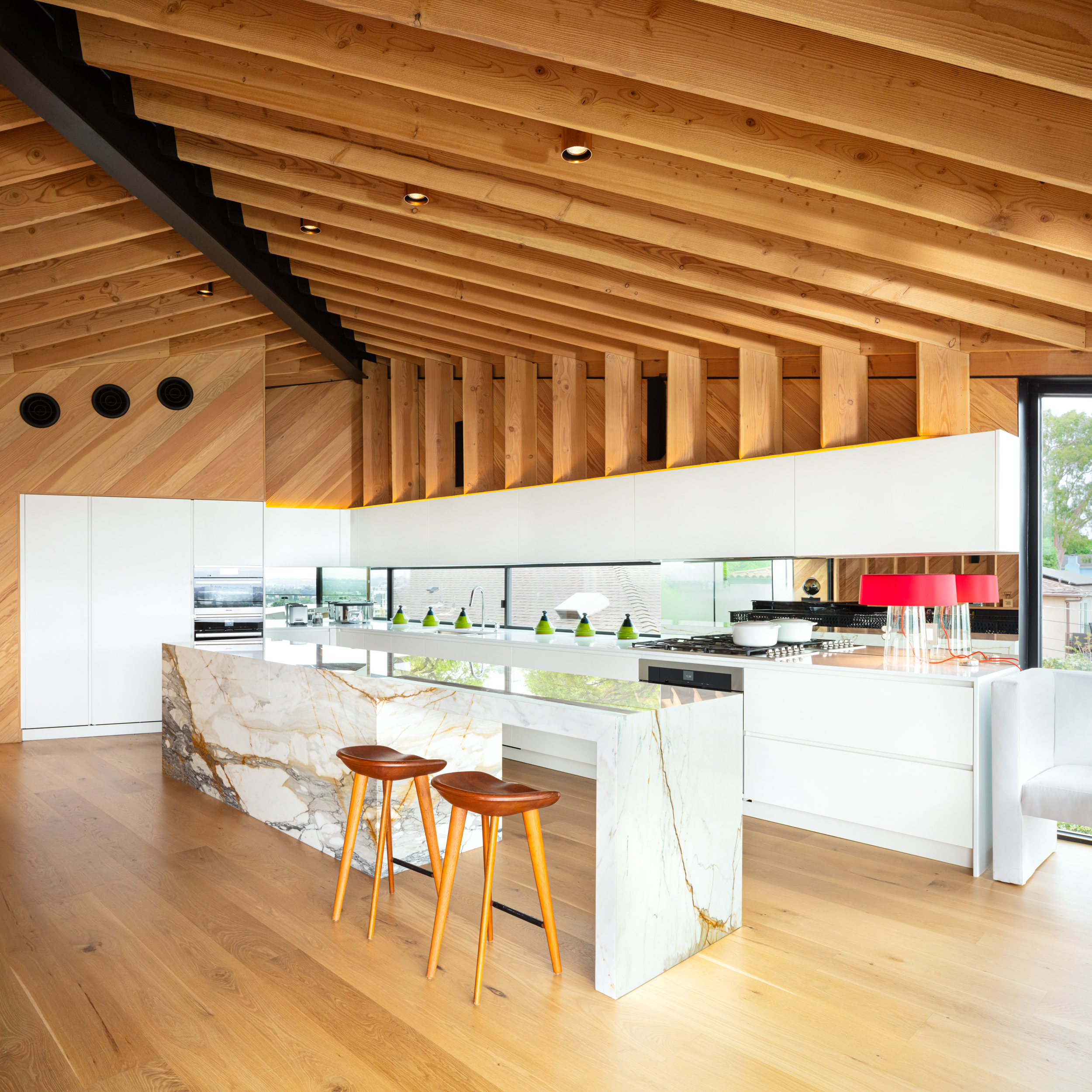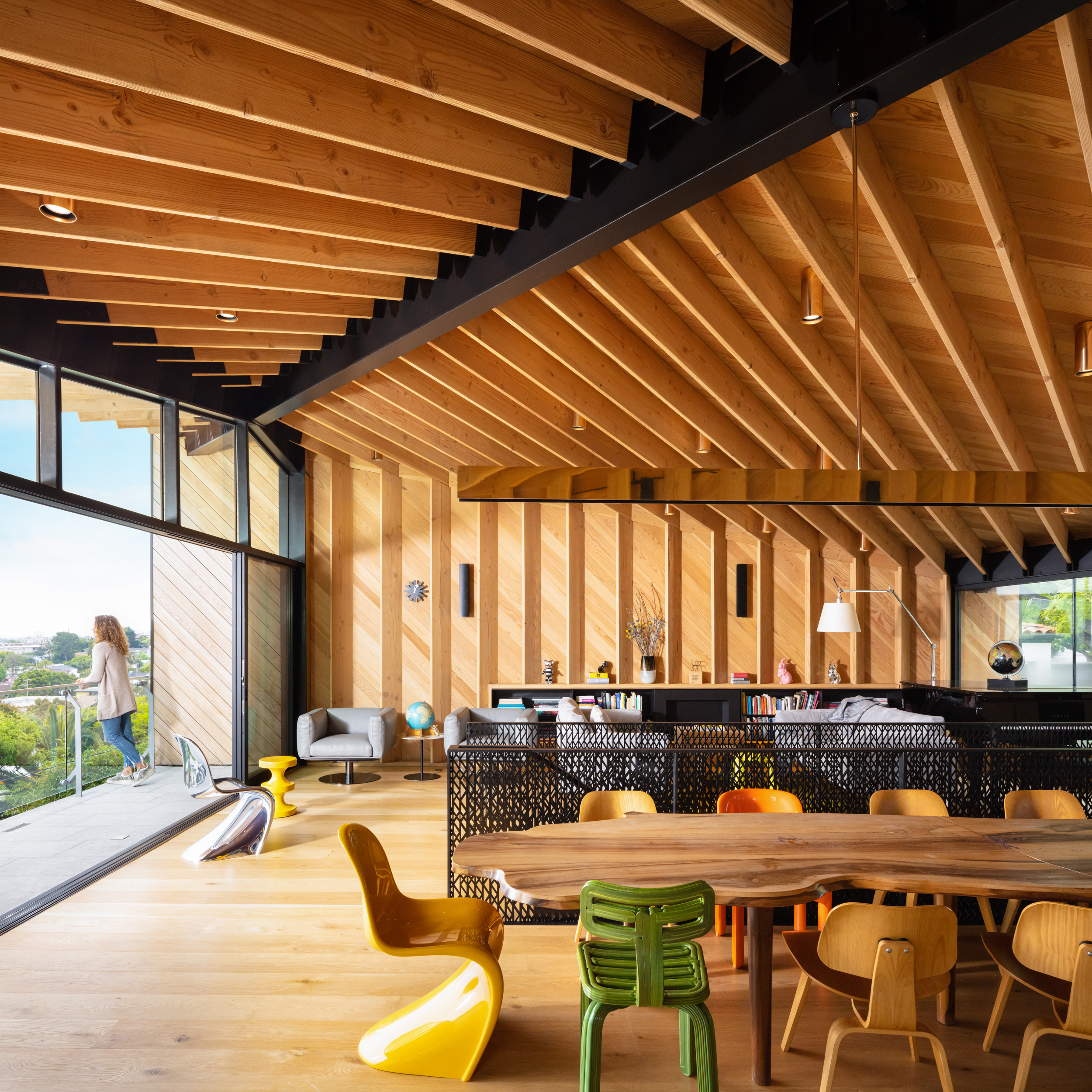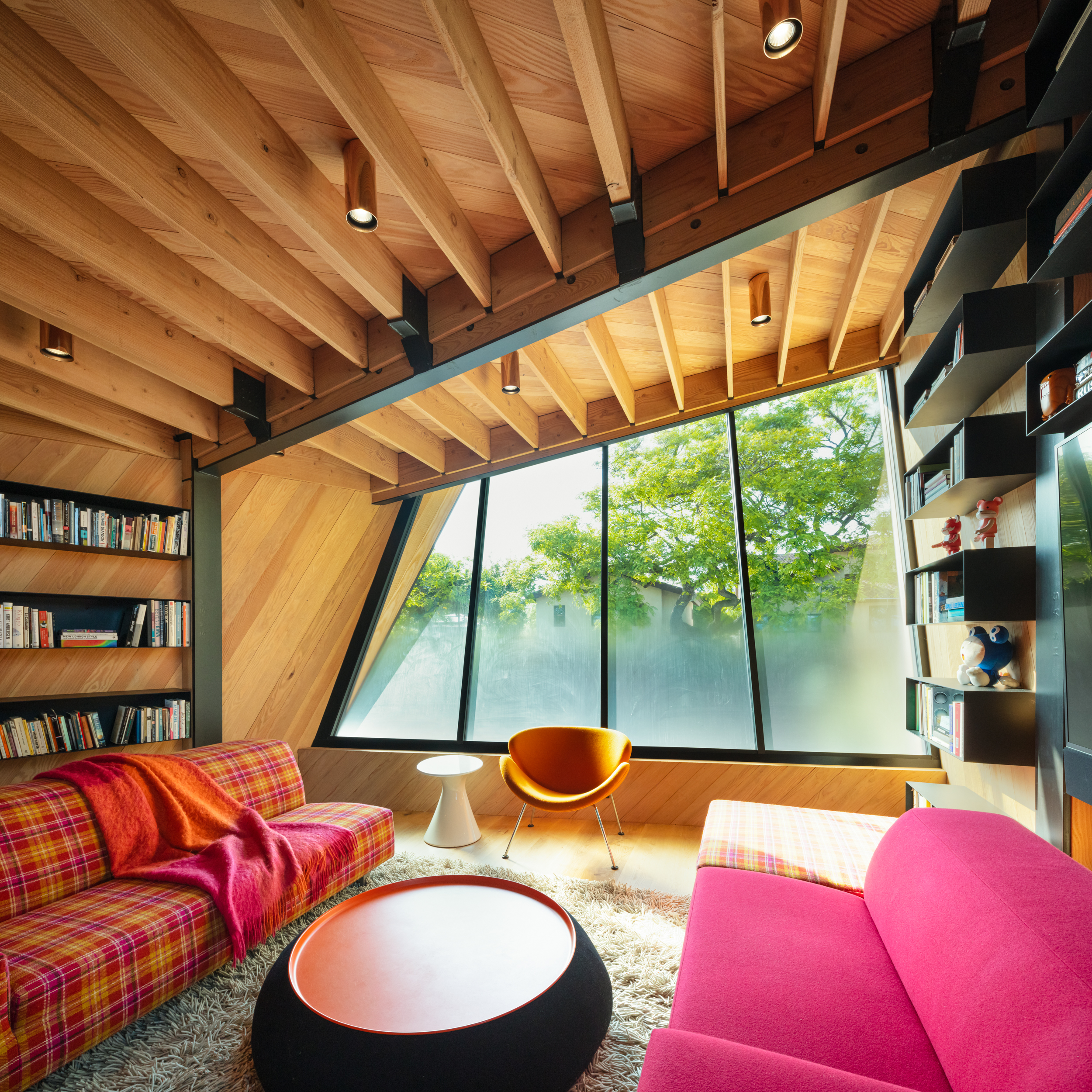 Photo: Ema Peter